Aldon Derailer Accessories (Made in the USA)
Basic Spur Track Safety - Don't run over your derail because you didn't see it!
Lighting
Magnetic Light
Clip On
Small but brilliant Flashing Mini-Light with Magnet Base/Steel Clip
Flashing Blue Light
Flashing Red Light
Model No.
4015-32
Model No.
4115-01
Model No.
4115-17
Signage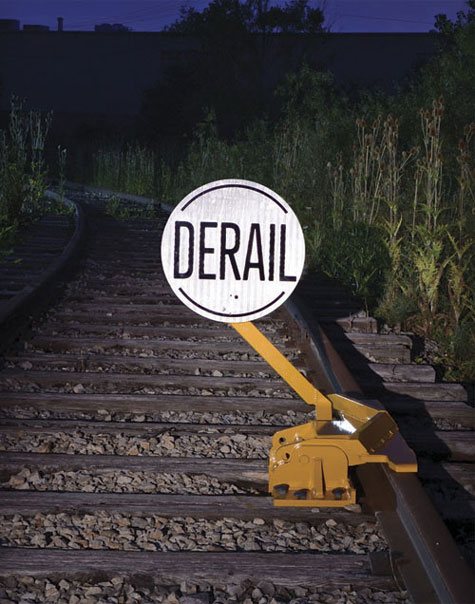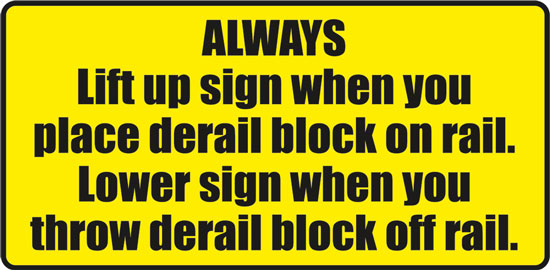 MoonSign
Sleeper-Mounted Sign Plate
3 x bigger than the standard blue derail sign (455mm OD). White retro-reflective white facing and oversized DERAIL lettering on both sides. It can be seen further away night or day. Fits any Aldon derail sign holder, hinged or portable (Except "Pop-Up Signs" on page 124 of our Rail Catalogue)
At a distance, you can't see a derail unless the derail sign is raised. Remind your workers of the importance of lifting or lowering the sign plate when using a derail
Model No.
4015-185
Model No.
4015-170
Lifting Levers
Handle effort 9.1kg to flip derail.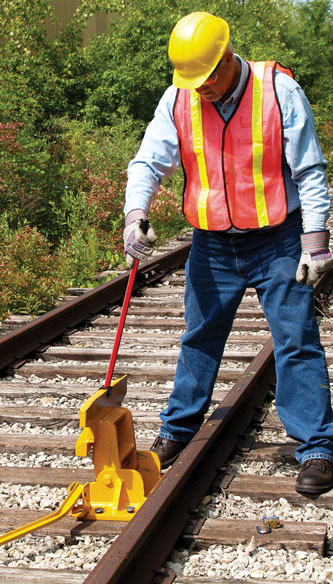 | | | |
| --- | --- | --- |
| Model No. | 4014-25 | Suits 25.4mm Thick |
| Model No. | 4014-28 | Suits 19.1mm Thick |
Miscellaneous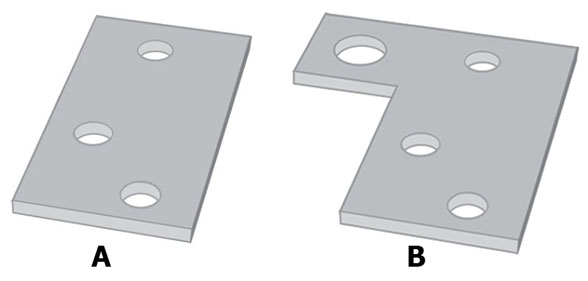 Steel Shims
(A) for Manual Lift Derails
(4014-01, -02, -03, -18)
4014-31 3.17mm thick
4014-32 6.35mm thick
(B) for Pop-Up Derails
(4014-10, -12, -14, -20)
4014-26 3.17mm thick
4014-27 6.35mm thick
Padlock
Model No.
4124-97
Click on the link to download more information on the Aldon Derailer Accessories.