Service and Repair Workshops
Specialised Force Pty Ltd is committed to providing a high level of service to our valued customers. Our workshops are designed for the efficient repair of the full range of hydraulic, electric, battery-powered and mechanical products we sell. Our workshop staff are highly trained and experienced in the repair of high and low-pressure hydraulic tools, high-pressure jacking equipment, mechanical jacks, railroad service equipment and associated equipment.
Specialised workshop equipment includes a 250 tonne workshop press, 40,000 PSI (2,800 Bar) hose testing machine, specialised hose assembly machine for hose assemblies up to 40,000 PSI (2,800 Bar), and battery testing facilities.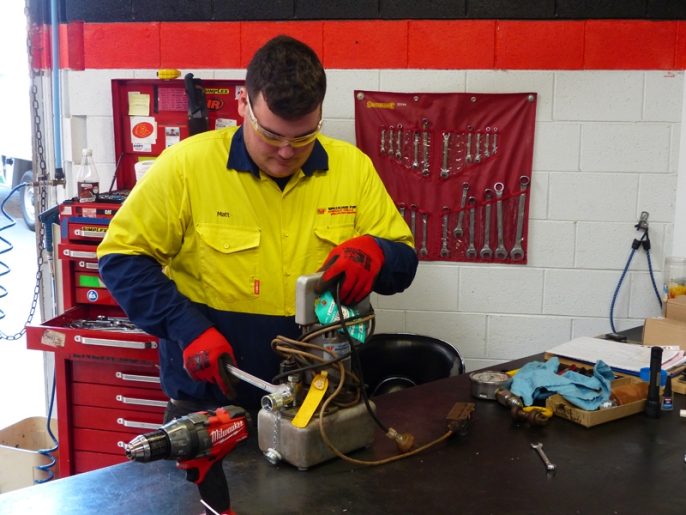 Repair facilities are available at 6 of our 8 branch offices.
Should you require service or repair of any tool or product, please download, print, and complete the Service & Repairs Request Form on the right and return with your tool to your closest Specialised Force branch.
Spare Parts
Specialised Force Pty Ltd stock a large range of spare parts to suit our product lines in our Sydney warehouse, along with backup stock in our branch offices. Parts can generally be despatched the day of the order or the following business day, subject to stock availability. Specialised Force also stocks a wide range of high-pressure hydraulic fittings, high and low-pressure hose assemblies, high and low-pressure hydraulic couplers, and hydraulic oil in convenient container sizes.
Please contact your closest branch for exploded view part sheets, manuals and operating instructions should they be required.
Torque Wrench Test and Calibration
Specialised Force operates AKO Torque Wrench Test and Certification systems in our Sydney and Perth workshops.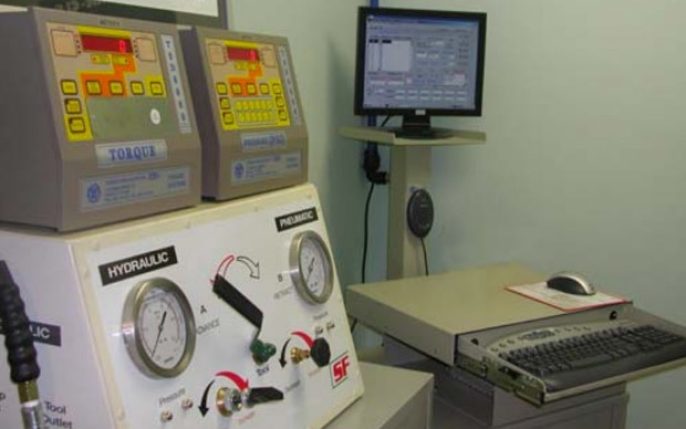 This capability enables our performance of test & certification of hydraulic torque wrenches and pneumatic nut runner tools to 2.1/2" square drive and 20,000 lb/ft capacity with a 0.1% accuracy. Our systems' components and accuracy are traceable to America's NIST ( National Institute for Standards & Testing ). This facility means we offer a "tool specific" test and certification for new or repaired wrenches to ensure proper operation to design capacity before delivery.
Mobile Torque Wrench Test and Calibration
Operating out of our Port Hedland branch in Western Australia our new calibration van is available to provide on-site torque wrench calibration.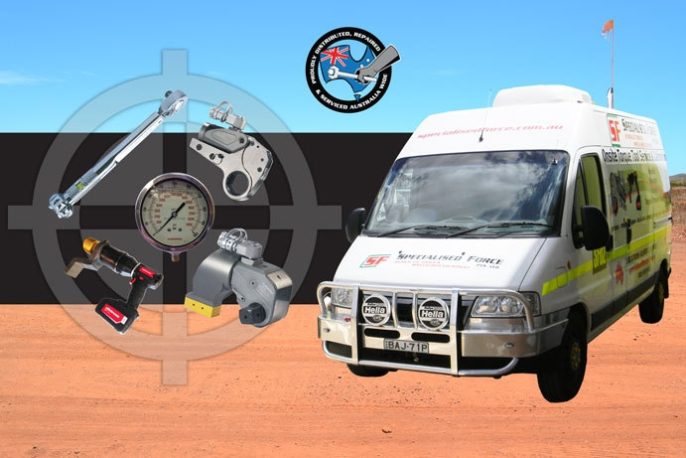 The van's capability is below:
Manual WRENCHES: Up to ¾ drive & up to 800ft lb / 1085Nm traceable to NIST
Hydraulic, Battery & Pneumatic WRENCHES: Up to 10,000ft lb / 13,560Nm traceable to NIST
GAUGES: Up to 1000Bar / 14,500PSI NATA traceable
NOTES:
Mine specification requires 230VAC external power source.
External air supply required for pneumatic tools