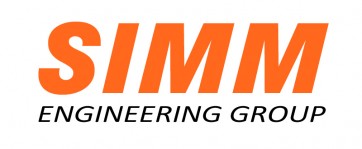 Simm Engineering
Simm Engineering Ltd was founded in 1941, operating out of the UK. Simm Mining Products are a branch of Simm Engineering Ltd who specialise in hydraulic cutting and haulage assemblies. Simm Mining Products supplies chain cutters, wire rope cutters, bolt cutters, haulage units and intensifiers.
Simm Engineering
Simm Hydraulic Chain Cutters Heavy duty hydraulic chain cutters can be operated by a hand pump (700 bar), air,...
Cutting capacities up to 50mm, commonly used in longwall...
Simm Engineering
Simm Hydraulic Roof Bolt Cutters Model Capacity (mm) Weight (Kg) Spare Blades SB-1 (SCB-1) 25 18 SB7 SB-6 35 25 SB-9 Cuts...