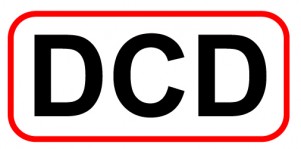 DCD
The DCD Design & Manufacturing Ltd. head office and manufacturing facility is located in Vancouver, British Columbia, Canada. At DCD Design & Manufacturing Ltd. they produce high quality Cable Installation, Directional Drilling, and Overhead Line Stringing Tools. The range of equipment includes swivels, grips, socks, rodders, blowers, duct installation/proving devices and much more. DCD are ISO 9001:2008 certified.
Featured 'DCD' Products
DCD
DCD Overhead & Underground Line Swivels DCD Line Swivels are typically constructed with a thrust bearing for...
Combine a High, Safe Working Load with a Compact Design
DCD
DCD Breakaway Swivels and Fuses for Underground The purpose of this product is to protect the utility being...
The Breakaway Pins May be Changed to Allow the Same...
DCD
DCD Rope to Rope/Rope to Swivel Connectors Rope to Rope Connectors The Rope to Rope Connectors are...
Manufactured from Stainless Steel.