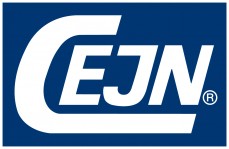 Cejn
In 1955, Carl Erik Josef Nyberg (C.E.J.N.) designed and patented a revolutionary quick connect coupling that overcame many of the shortcomings of previous designs. It dramatically simplified handling and provided reliable, efficient connections. Since then CEJN have been expanding their product lines with innovative engineering solutions with focus on their five core values: innovation, environment, safety, quality and performance.
Featured 'Cejn' Products
Cejn
Cejn Hydraulic Couplers & Fittings Specialised Force are Authorised Australian Distributors for the Cejn range of high-pressure hydraulic...
Large Range of Hydraulic Couplers Carried in Stock Around...
Series 116 FF Couplers Include Safety Locking Feature