Fire and Rescue Receives Much-Needed Equipment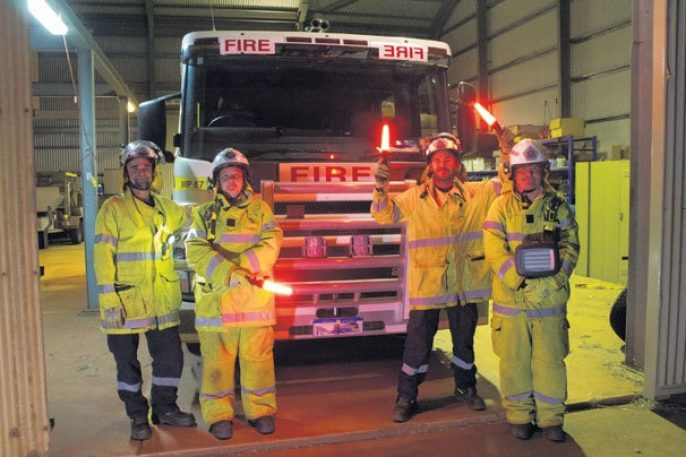 15 March 2019
Emergency lighting has been donated to local volunteer firefighters, as they respond to fires and traffic accidents in Hedland.
About $3000 worth of handheld body torches, scene lights and coneshaped rechargeable torches were given to Port Hedland Volunteer Fire and Rescue Service by Wedgefield's Specialised Force.
PHVFRS Captain Graeme Hunter said it was good to receive support from the community as volunteers navigate dangerous situations.
"The body torches themselves give us the extra capability of going into harsh environments, such as smokefilled buildings and even working on the highways during accidents — they give us that extra bit of light to work with," he said.
"The portability of the scene lights means we can light a scene a lot better and we can move them where we need them — they can be used during traffic accidents or after a structural fire to see what's going on."
Captain Hunter said the Fire and Rescue Service had responded to 146 call-outs in the past 12 months, and would always welcome help from the community.
"We don't always get a lot of donations; because we are Department of Fire and Emergency Services I think a lot of people think we get paid, but we are all 100 per cent volunteers in Port and South Hedland."
© Robert Dougherty - WEST AUSTRALIAN NEWSPAPERS LIMITED