Maus Runpul Automatic Continuous Hydraulic Tube Pullers
Hydraulic tube puller for sizes from 9.5 mm (3/8") to 101.6 mm (4") with double jaws, for automatic continuous tube pulling at high speed. Suggested for large scale maintenance work on condensers and exchangers.
The Runpul is a double-jaw tube puller for continuous high-speed tube extraction.
It is available in two models: electric or pneumatic.
Automatic cycle
High speed - For large-scale maintenance operations
Low tool wear
High quality - Preserves the tubesheet hole
The Runpul Extractor is supplied with:
Tube puller Runpul
Carrier case
Set of spare gaskets
Set of service wrenches
Instruction booklet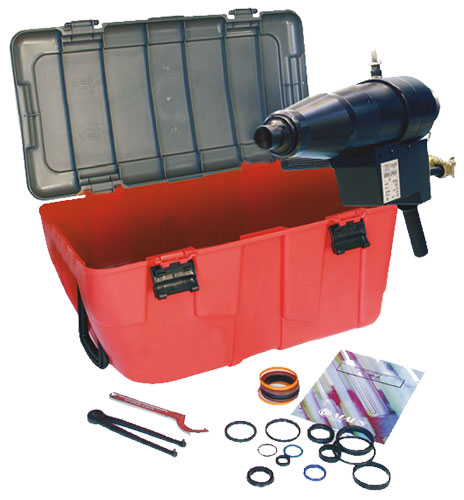 USD
The USD (Unclamping System Device) is an emergency hydraulic device for unblocking jaws jammed on the tube due to rust, etc.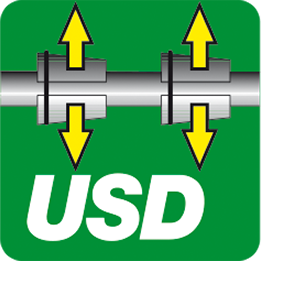 RSR
The RSR (revolving support ring) on which the Onlypul and Runpul is suspended during use allows optimal positioning in the tightest spaces.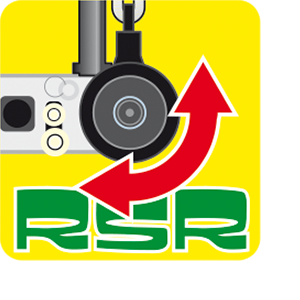 OPS
The electric OPS (Over Pressure Switch) cuts off hydraulic fluid delivery when the piston reaches the end of its stroke, preventing unnecessary overpressure in the system.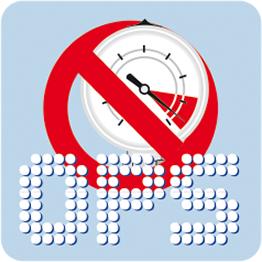 RC24
The RC24 remote control beside the knobs simplifies and speeds up stub extraction. 
The remote control is fitted on both pneumatic and electric versions.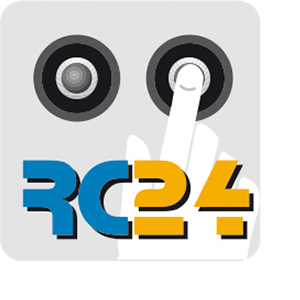 Power Supply Unit - TP60-HDE/TP30 Series
The Runpul extractor is powered by a TP60-HD series or the TP30 series hydraulic power unit.
Evolution of the TP60-E power unit, the TP60-HDE stands out for its use in particularly demanding conditions.

Its special unique features and components make it an ideal partner for tube bundle maintenance professionals:
Double pulling speed: preserves the TPM pulling spear and guarantees better functionality.

The TP60-HDE is particularly recommended for heavy-duty maintenance jobs where high quality and pulling speed are required.

Maximum developed pressure: 350 bar / 5075 psi
Independent management of two pulling speeds
The TP60 is directly controlled by the operator ( with a control on the pulling gun ), substantially increasing productivity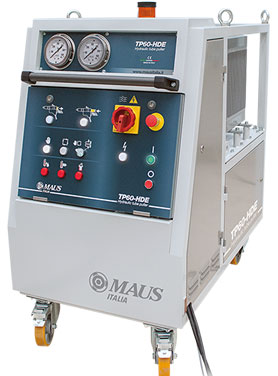 The TP30 hydraulic power unit is a flexible and versatile machine, due to its limited dimension this machine can be easily moved through the work shop and can be used in area with limited access.

The TP30 is particularly indicated for maintenance operations where high quality and pulling speed are required.
Maximum developed pressure: 350 bar / 5075 psi / Maximum flow rate of 30 litres
Semi automatic and automatic pulling cycle
The TP30 is controlled directly by the operator (through a control on the pulling gun), substantially increasing productivity.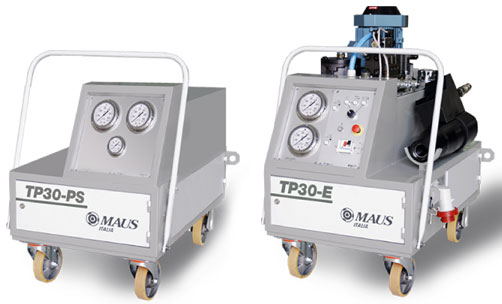 The Runpul Extractor is Available in Four Models
Runpul 15 - The Runpul 15, with a pulling force of 15KN, is specified for tubes from 9.52 up to 28.58 mm (3/8" up to 1.1/8")
Runpul 30 - The Runpul 30, with a pulling force of 30KN, is specified for tubes from 9.52 up to 42.40 mm (3/8" up to 1.1/4")
Runpul 45 - The Runpul 45, with a pulling force of 45KN, is specified for tubes from 25.40 up to 76.20 mm (1" up to 3")
Runpul 60 - The Runpul 60, with a pulling force of 60KN, is specified for tubes from 50.80 up to 101.60 mm (2" up to 4")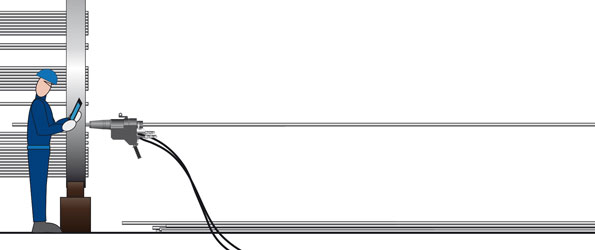 Click on the link to download more information on the Maus Runpul Automatic Continuous Hydraulic Tube Pullers