Specialised Force Recognised for Community Involvement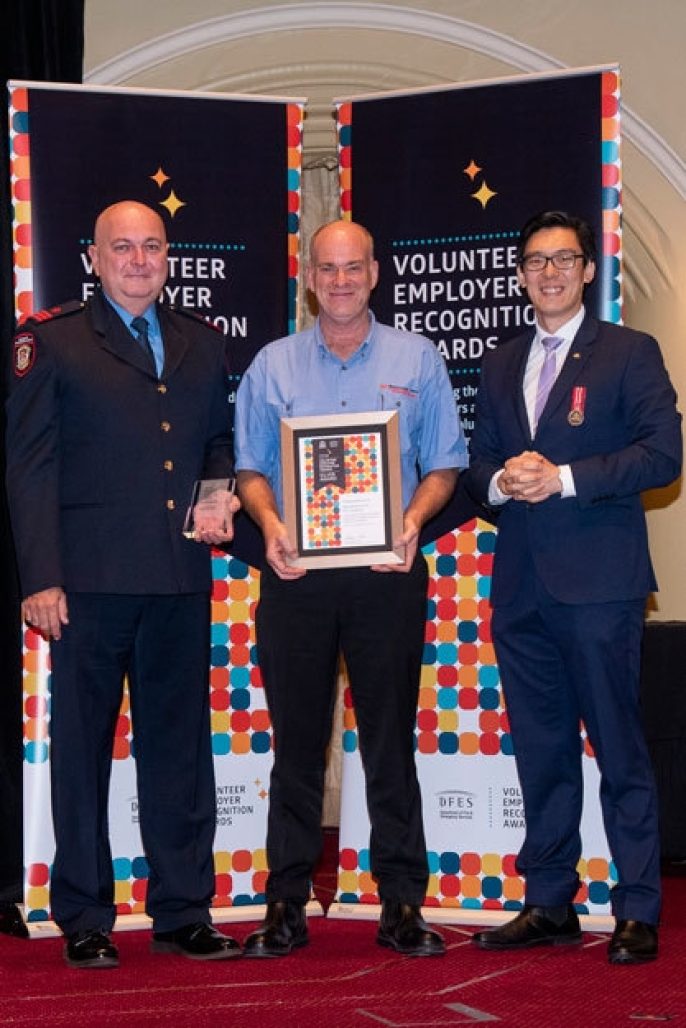 15 March 2019
The Department of Fire and Emergency Services Volunteer Employer Recognition Awards acknowledge the important contribution employers and self-employed volunteers provide by going above and beyond to enable their staff to respond to emergencies during work hours to help their local community.
Specialised Force Port Hedland received a Silver Volunteer Employer Recognition Award (VERA) for the brave efforts of Branch Manager Graeme Hunter, who volunteers as Captain at the Port Hedland Volunteer Fire and Rescue Service. Having been called out to 146 instances in the past 12 months, the flexible work arrangements allowed him to respond to these emergencies during work hours.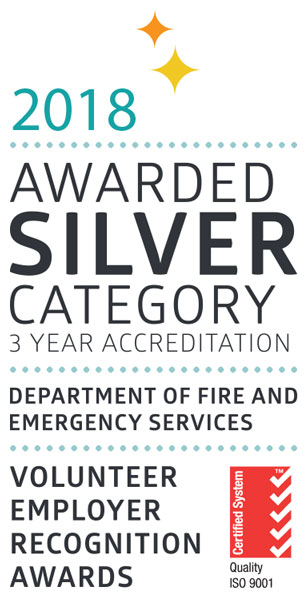 When asked about how he felt receiving such an honorary award, Captain Hunter said, "As Captain of Port Hedland Volunteer Fire & Rescue, it was an honour to nominate and be a part of the presentation to Specialised Force. The lighting and torches (donated by Specialised Force) have already been put to good use at accident scenes and structure fires we have attended. Companies such as Specialised Force who support volunteers should be proud of being part of the community spirit."