Golf Club presented to Adrian Mills of Martinus Rail
Thank you, everyone, who visited Specialised Force stand #416 and dropped their visiting card or registered their details during the AusRail 2019. 
Congratulations to Adrian Mills from Martinus Rail for winning the boxed replica antique limited edition "St Andrews Golf Putter" draw during the AusRail 2019.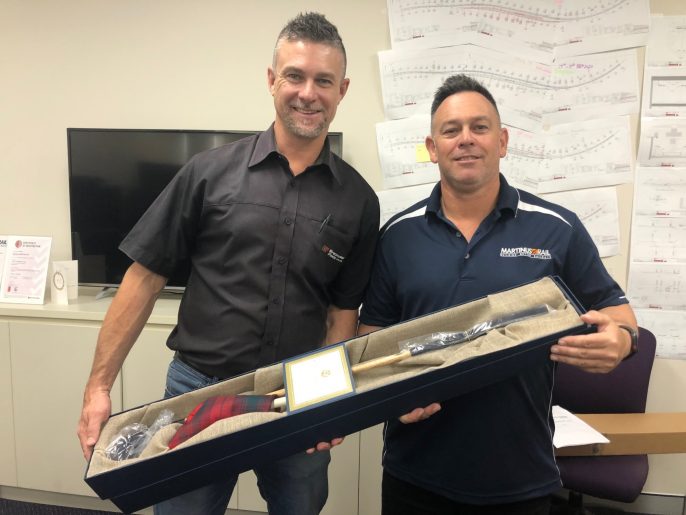 20 January 2020
St Andrews Golf Club, Courtesy of AirTech UK.
Pictured here is Dean Stapleton (left) the Account Manager/Technical Sales from Specialised Force presenting our prize to Adrian Mills (right) at their Camelia Office.
For more information on railway products visit: https://www.specialisedforce.com.au/product/industry/rail