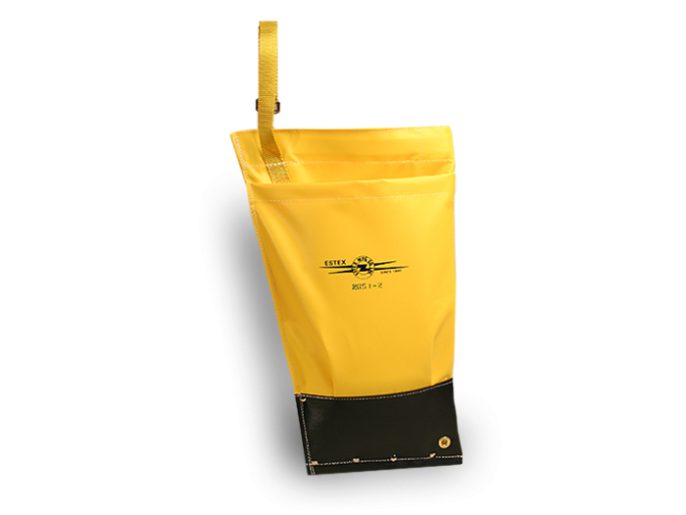 Estex Compression tool and bolt cutter bags are made from heavyweight vinyl coated nylon with a heavy bottom reinforcement. There are several rivets in the bottom edge for additional support. This version has two pockets for compression tools and one bolt cutter pocket. The two compression tool pockets are separated by a hard board so the tools do not "catch" on each other when removing them from the bag. Some linemen will put "D" dies in one tool and "O" dies in another so they don't have to change dies while on the job. There is a heavy web strap that can be used to hang the bag on a hook outside the aerial basket while in use. There are also 2 grommets for attachment with bucket hooks.
Dimensions: 250mm L X 76mm W X 482mm H
Weight: 1.25kg.
$70.00 (ex GST)
We have 1 left in stock.
Email us about this product
Or call Sydney (Head Office) on (02) 9547 1844