Maus Mammut On-Site Self-Positioning Heat Exchanger Transporter (Made in Italy)
This specially designed machine provides a brilliant solution for moving tube bundles within the plant from their extraction point to the maintenance yard, thus eliminating the use of trucks and mobile cranes and considerably speeding up loading and unloading which is carried out just a few centimeters from the ground in complete safety.
Lifting Capacity 40T (88,000 lbs)
High driveability
Ease of use
High level of safety
Hydraulic Lifting
The synchronized movement of the cylinders and the multiple carabiners and ropes is achieved by lever controls located at the driving position.
Two steering drive wheels come as standard for basic operations.
Super Elastic Tyres
This special type of tyres significantly reduces noise, vibrations, deformation when fully loaded and rolling friction with a consequent reduction in fuel consumption. 
They are also extremely resistant to cuts and require almost zero maintenance.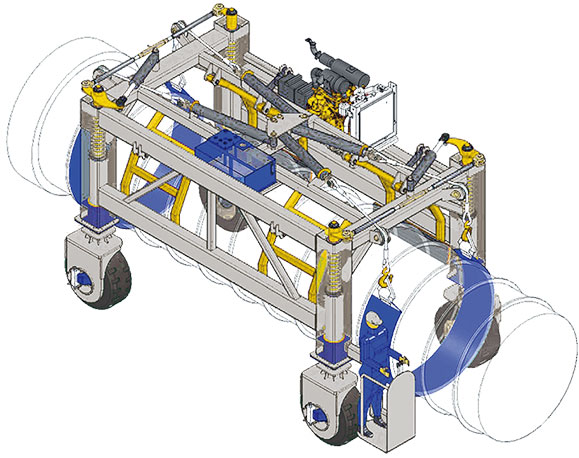 Double Gantry Framework
Double gantry framework designed in accordance with European Materials Handling Federation FEM A3 directives and in compliance with Machinery Directive 98/37 EC. 
The Mammut is equipped with radial tyres specifically for transportation, mounted on wheels with flanged self-braking hydraulic geared motors in a single unit (hub-wheel).
Hydraulic lifting is lever-controlled and synchronized using multiple cylinders and carabiners with ropes.
The design of this machine allows it to be positioned above the frame of the Mef express extractor with the newly extracted bundle, to hook the bundle from above and immediately transport it.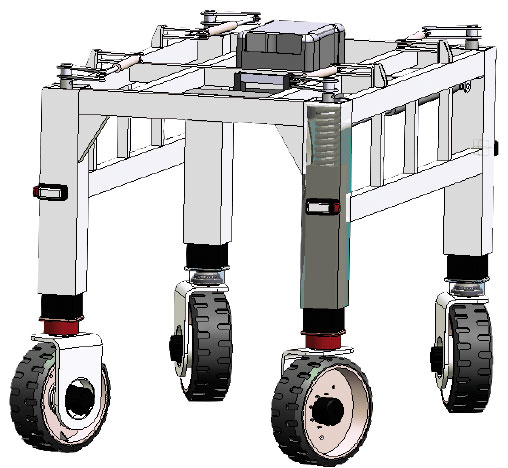 Optional
Four steering driving wheels - The integral steering allows a small turning radius with faster movements. It is also possible to carry out very efficient transverse movements during the positioning phase.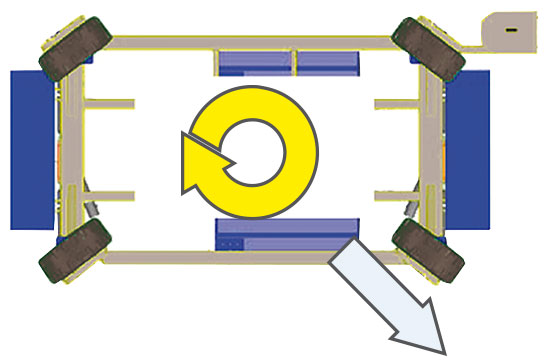 Hydraulic anti-rocking clamps - Tube bundle locking to eliminate rocking during transport enabling quick and completely safe handling.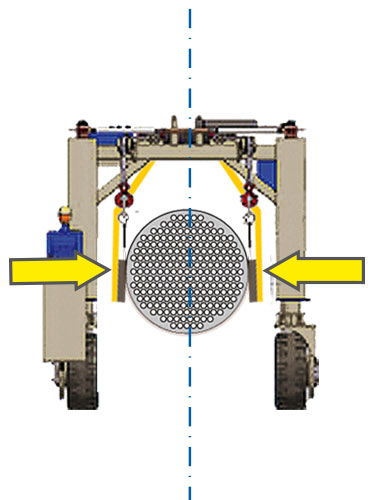 Click on the link to download more information on the Maus Mammut Heat Exchanger Transporters.