Maus BundleCut Tube Cutting Band Saw (Made in Italy)
Band saw for dismantling and refurbishment of heat exchanger tubesheets.
The solid construction of its electrowelded structure, the use of recirculating balls and guides and several hydraulic and electric devices, make this machine an indispensable part of a modern heat exchanger maintenance workshop.
Hydraulic Tube Sheet Locking Device
The BundleCut can be supplied with the hydraulic tube sheet locking device to lock the tube sheet to the machine in a safe and fast way.
The quality of the band saw in relation with the normal torch cut avoid completely the gas pollution and the possibility of fire, also preserving the tube sheet holes making the stub extraction very easy and fast.
The BundleCut combined with the stub extraction pulling gun model Grippul increase the production capability and the preservation of the tube sheet holes, drastically decreasing the dismantling time.
Safety First
The particularity of the structure of the BundleCut include a metal barrier on the sides and the back of the machines, in the front part of the machine 2 adjustable barrier with movement sensor directly connected with the machine are located, the sensor cover the cutting area this will avoid completely the possibility of the operator to go close to the saw during the cutting phase.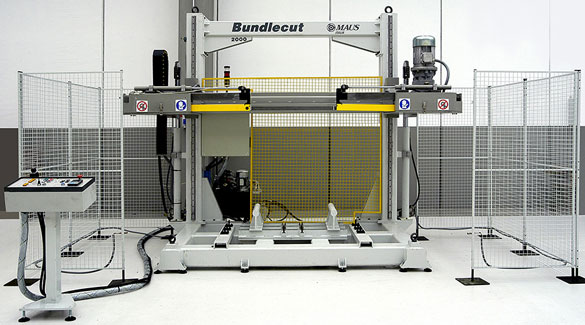 The BundleCut Tube Cutting Band Saw is Available in Two Models
BundleCut 2000 - Standard Version suitable for bundle with tube sheet with a diameter up to 2000 mm (78")
BundleCut 3000 - Version suitable for bundle with tube sheet with a diameter up to 3000 mm (118")
Adjustable Blade Guide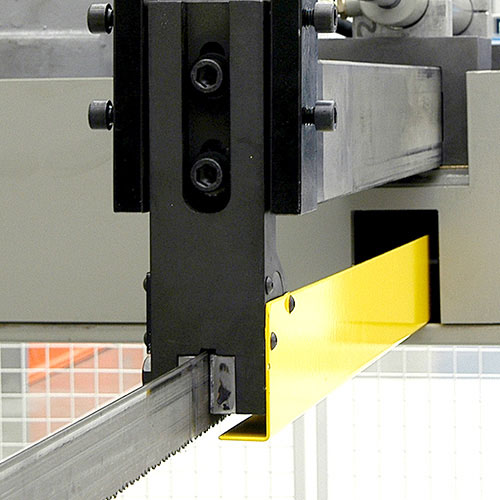 Lubrification System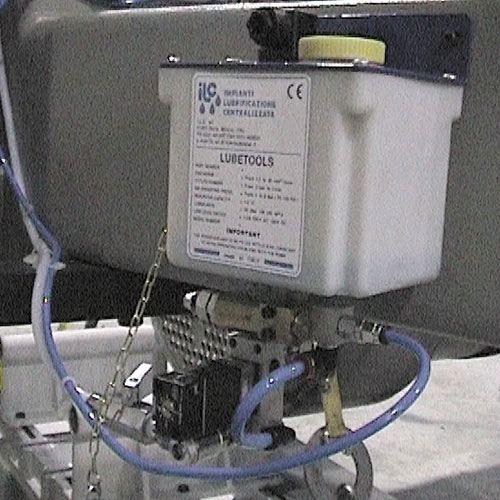 Hydraulic Unit

Click on the link to download more information on the Maus BundleCut Tube Cutting Band Saw.