Hilman Tri-Glide Systems
These low profile, 3-Point Load Moving Systems are perfect for moving over finished floors. 
They are currently available in load moving capacities of 10, 15, 20, 24, 40, 60 & 80 tons. (9, 13, 18, 21.7, 36, 54 & 72.5 tonnes respectively)
Choose from Nylon, Polyurethane, or Steel rolls to suit your moving requirements.
Hilman Rollers' Tri-Glide three-point moving system is designed for moving heavy loads over specially coated floors.
It is comprised of a front steering unit and two rear adjustable units.
Additional modules can be added to further stabilize large, bulky loads.
Hilman Rollers' Tri-Glide was developed in response to a growing demand for floor protection when moving heavy loads over smooth, painted, finished, or sealed floors.
Currently available in 10, 15, 20, 24, 40, 60 & 80 capacities, the Tri-Glide is another safe, efficient, reliable product from the makers of Hilman Rollers.
All Tri-Glide Systems Contain the Following Components:
One steerable front unit and two adjustable-width rear units
Front unit has Swivel Padded Top, Padded Hand Grips, and Tow Eye
Two rear units are adjustable in width for larger loads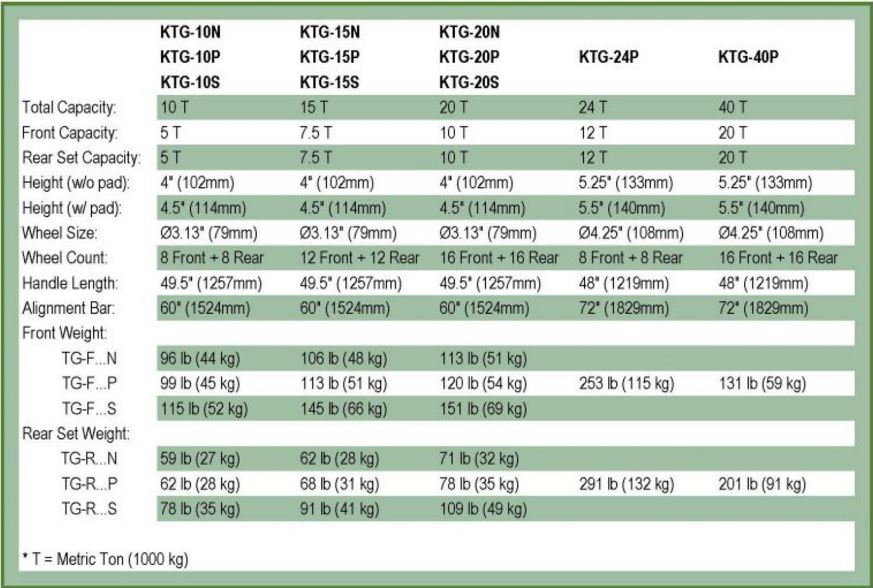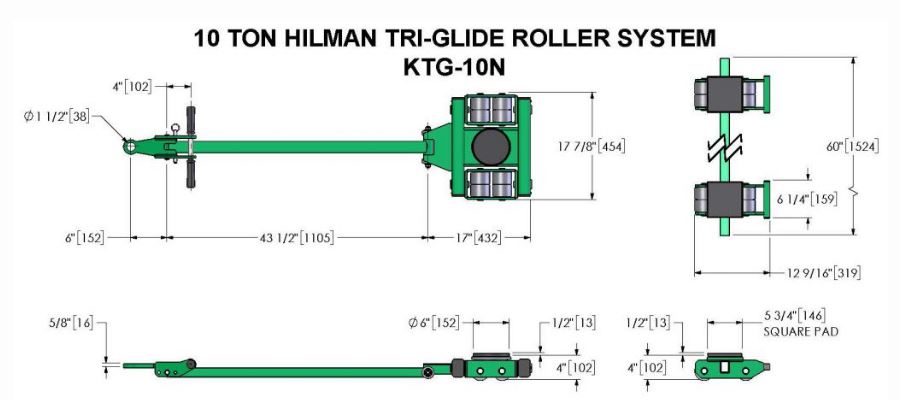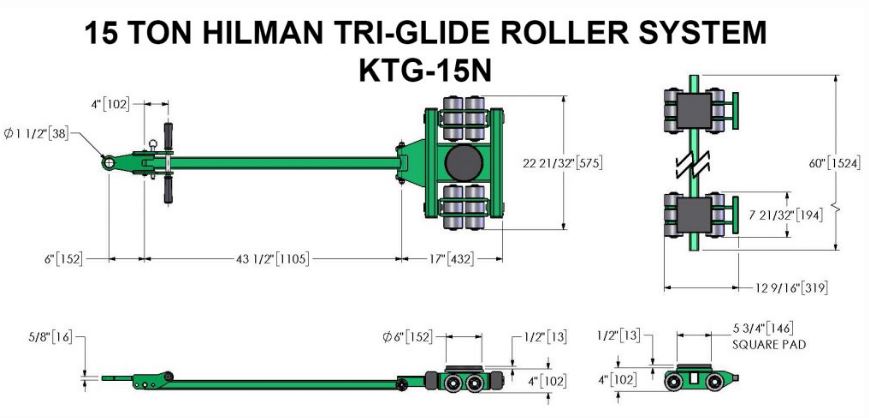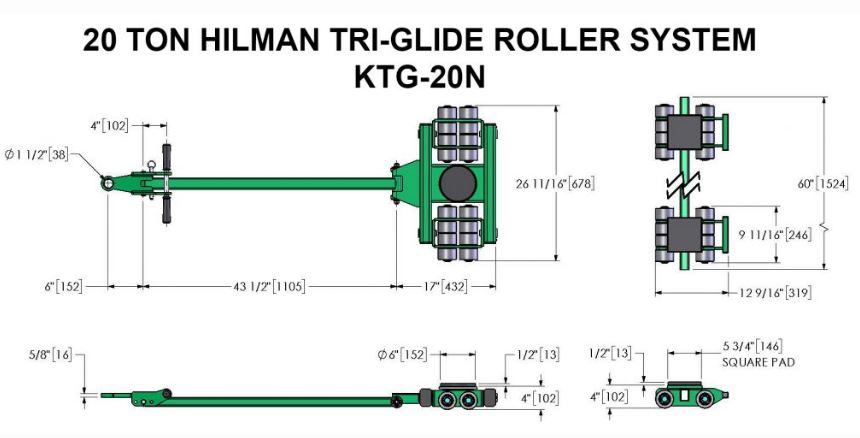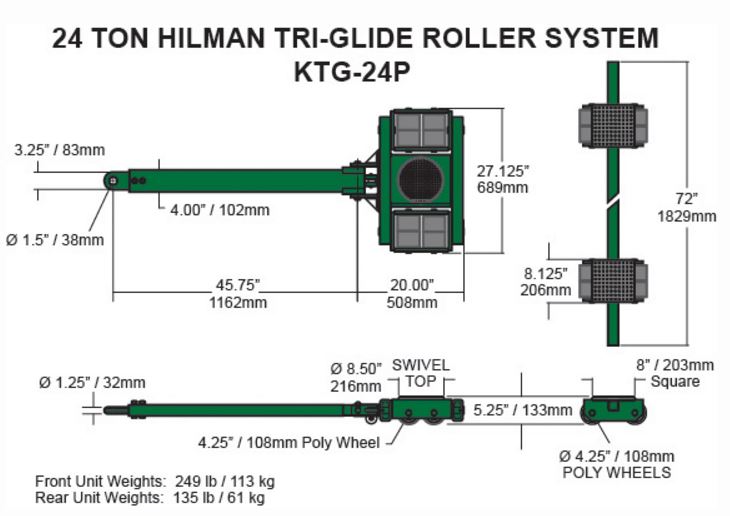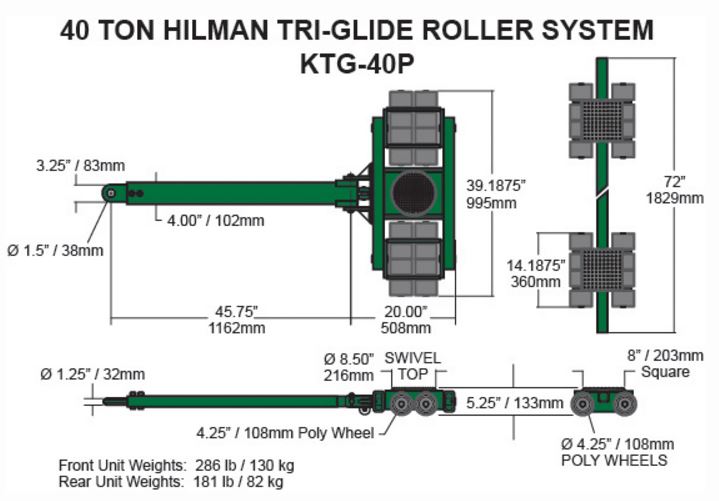 Custom Tri-Glides
Custom Tri-Glides can be made to meet specific performance requirements. 
This design is used to move heavy motors in such a way so as not to damage critical components of the motor.