Specialised Force, Port Headland receives Volunteer Employer Recognition Award (VERA) from Department of Fire & Emergency Services (DFES)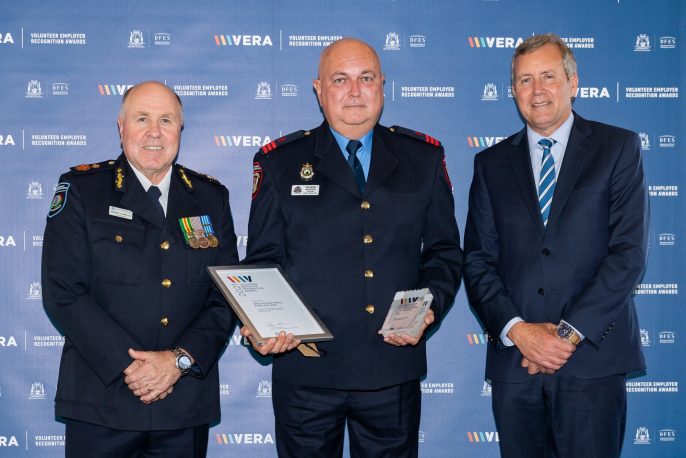 27 November 2021
Specialised Force, Port Hedland is proud to receive a Volunteer Employer Recognition Award (VERA) and have been recognised as an employer who supports Emergency Services Volunteers in the workplace.
We are immensely proud of the brave efforts of Port Hedland Branch Manager Graeme Hunter, who volunteers as Captain at the Port Hedland Volunteer Fire and Rescue Service. Having been called out to various instances in the past 12 months, the flexible work arrangements allowed him to respond to these emergencies during work hours.
Thank you to The Department of Fire and Emergency Services for this recognition.