Maus F/703 Internal Quick Digital Micrometer, 3 Contact Points, for Work Requiring Certification
Internal digital micrometer (resolution 0.001 mm) with large LCD display and 3 contact points.
Suitable for series testing, as it certifies the work that has been carried out, outputting the measured data report (tube sheet holes and tube interior before and after expansion).
The quick activation F/703 model is dust- and splash-resistant and features a high degree of protection (IP65).
High-end digital model, featuring a practical gun handle for measuring head activation.
A printer (optional) allows to store/print the measured values, providing the certified report of the performed work.
Supplied with calibration rings (UKAS certificate), it is suitable for a wide range of measurements (both diameters and depths), thanks to the measuring head extensions (optional).
Offered in 2 sizes:
Model No: F/703-1
Diameters ranging between 6.0 and 20 mm (0.236" to 0.787")
Depths of up to 62 mm (2.44"), without extensions.
Model No: F/703-2
Diameters ranging between 20.0 and 50 mm (0.787" to 1.968").
Depths of up to 80 mm (3.15"), without extensions.
Supplied With:
Case with anti-shock shaped foam padding.
Calibration rings.
Flat service screwdriver.
Multifunction service wrench.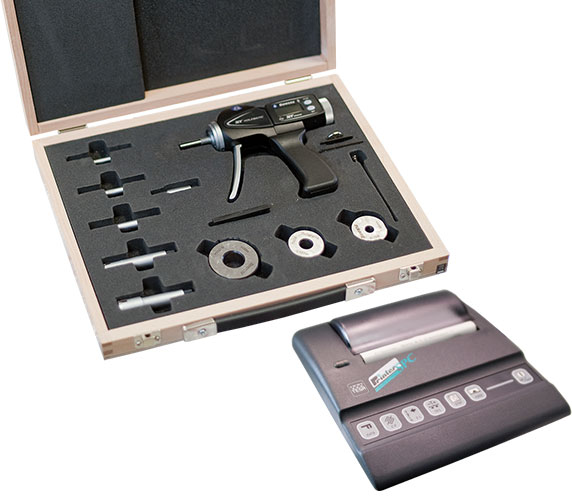 Optional Upon Request:
• Portable printer with RS-232 cables.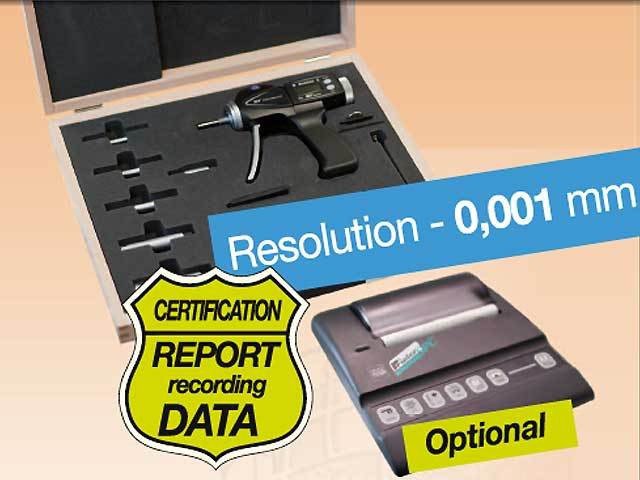 Click on the link to download more information on the Maus F/703 Internal Quick Digital Micrometer.