Maus F/26 Self-Centering Grooving Tool (Made in Italy)
Self-centering grooving tool with adjustable B depth and interchangeable HSS-Co blades.
The F/26 self-centering grooving tool creates grooves in tube sheet holes (it is also effectively used for trueing existing grooves) up to a standard depth B that can be adjusted to a value ranging between 1 and 12 mm (0.47" to 0.04").
Greater depths, up to 300 mm (11.81"), can be easily reached using the modular stem, spring and bush kits, while retaining the ability to perform the adjustment mentioned above.
Equipped with a channel allowing coolant to flow through, like the other drilling tools of theHoletool series, the F/26 is used on radial drills and programmed drilling machines (even with multiple heads).
Entirely designed and manufactured by Maus Italia using high quality materials, the F/26 is offered in 7 sizes, to process holes with diameters ranging between 9,75 and 51,50 mm(0.384" to 2.028").
It is equipped with HSS blades, to perform multiple channels/grooves or multiple special processes at the same time.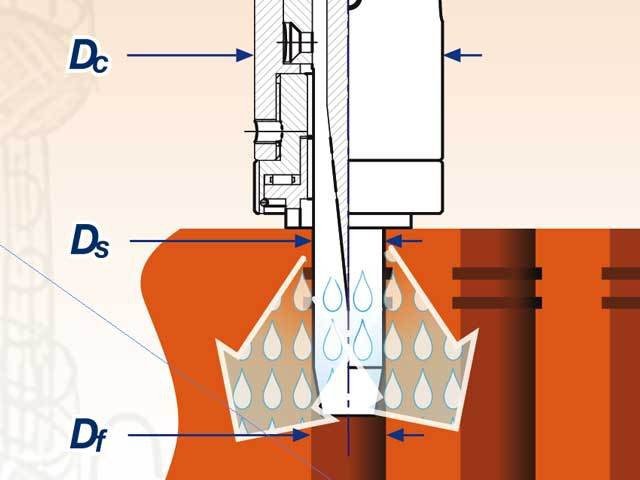 Blades
The F/26 self-centering grooving tool is equipped with interchangeable HSS-Co 10% blades, for performing multiple operations.
Blades come in 3 different sizes.
Maus Italia's technical staff are at the Customers' disposal to design and produce customised blades for special processes.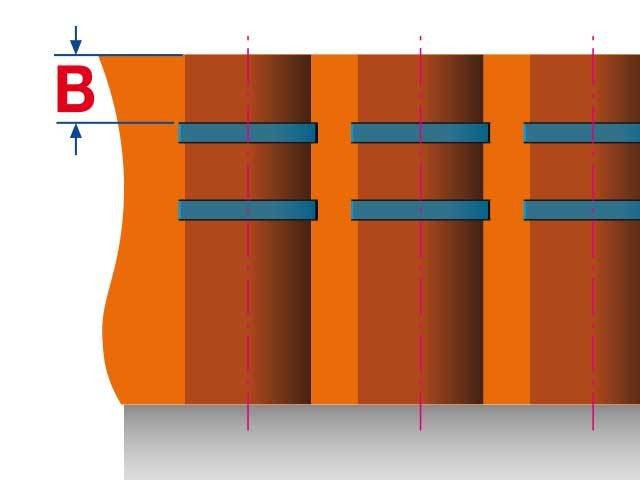 Click on the link to download more information on the Maus F/26 Self-Centering Grooving Tool.