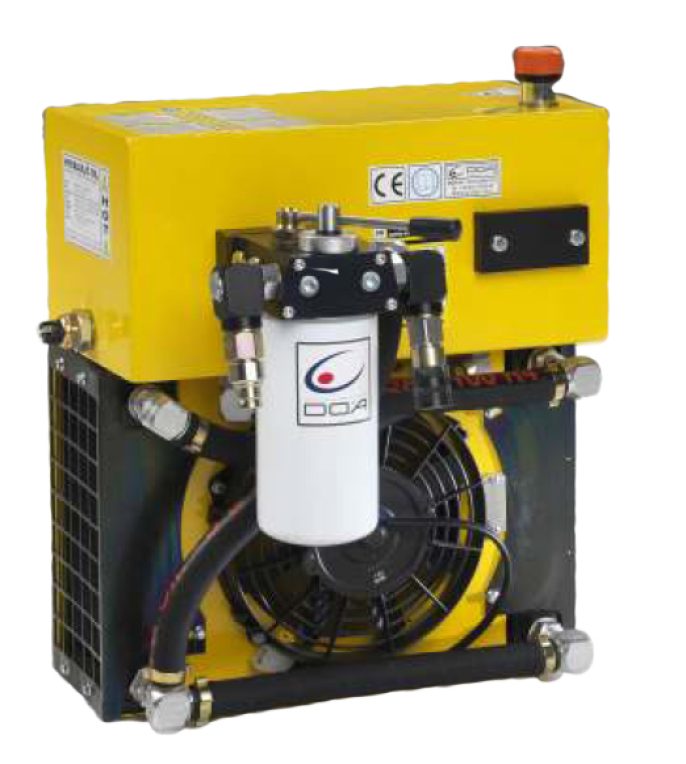 The DOA HYDROBOX is a compact hydraulic accessory that can be installed on trucks, vans, and other working vehicles, transforming them into powerful and economical power sources for hydraulic tools. Made in Italy.
HOW IT WORKS
Often trucks have no hydraulics at all or are equipped with a minimal hydraulic system used only for powering cranes or the dumping cylinder or for short operations. Once the HYDROBOX is installed, these trucks become professional activators of hydraulic accessories capable of powering them for hours even in hot climates assuring convenient cooling, filtration, and providing a rational and easy compact package of the components.

Easy to install, compact and powerful, the Hydrobox will transform a truck into a portable power supply for hydraulic tools.

Maximum capacity:
Hydraulic Outlet: 190 Bar (At 38L/Min)
Tank Capacity: 10 liters (or larger as required)

Dimensions: 480 x 300 x 450 mm

Weight: 30kg wet
$1,700.00 (ex GST)
We have 1 left in stock.
Email us about this product
Or call Sydney (Head Office) on (02) 9547 1844