Hilman SHD Series Individual Super Heavy Duty Rollers
Super Heavy Duty Series Hilman Rollers (SHD Series) are the highest capacity rollers that Hilman offers as standard models.
It is essentially an extension of the OT/NT/T Series in terms of top configurations and capacity.
SHD Series rollers range in capacity from 100-tons to 1000-tons.
There are several different models of 150-ton and 200-ton SHD models.
NOTE:
The 1000-ton is not the highest capacity roller Hilman can make.
Presently the single most, highest capacity Hilman Roller ever made is rated at 5000 metric tons.
If you have an application that requires the capacity of a single roller to be in excess of 1000 tons we encourage you to contact us to discuss the nature of your application in greater depth.
The full list of options and modifications for Hilman Load Rollers is:
Accu-Roll
Corrosion Resistance
Hydraulic Integration
Keyway Rollers
Rocker Tops & Turntables
Tapered Radius Rollers
Wipers
Pads
XNT Dimension Chart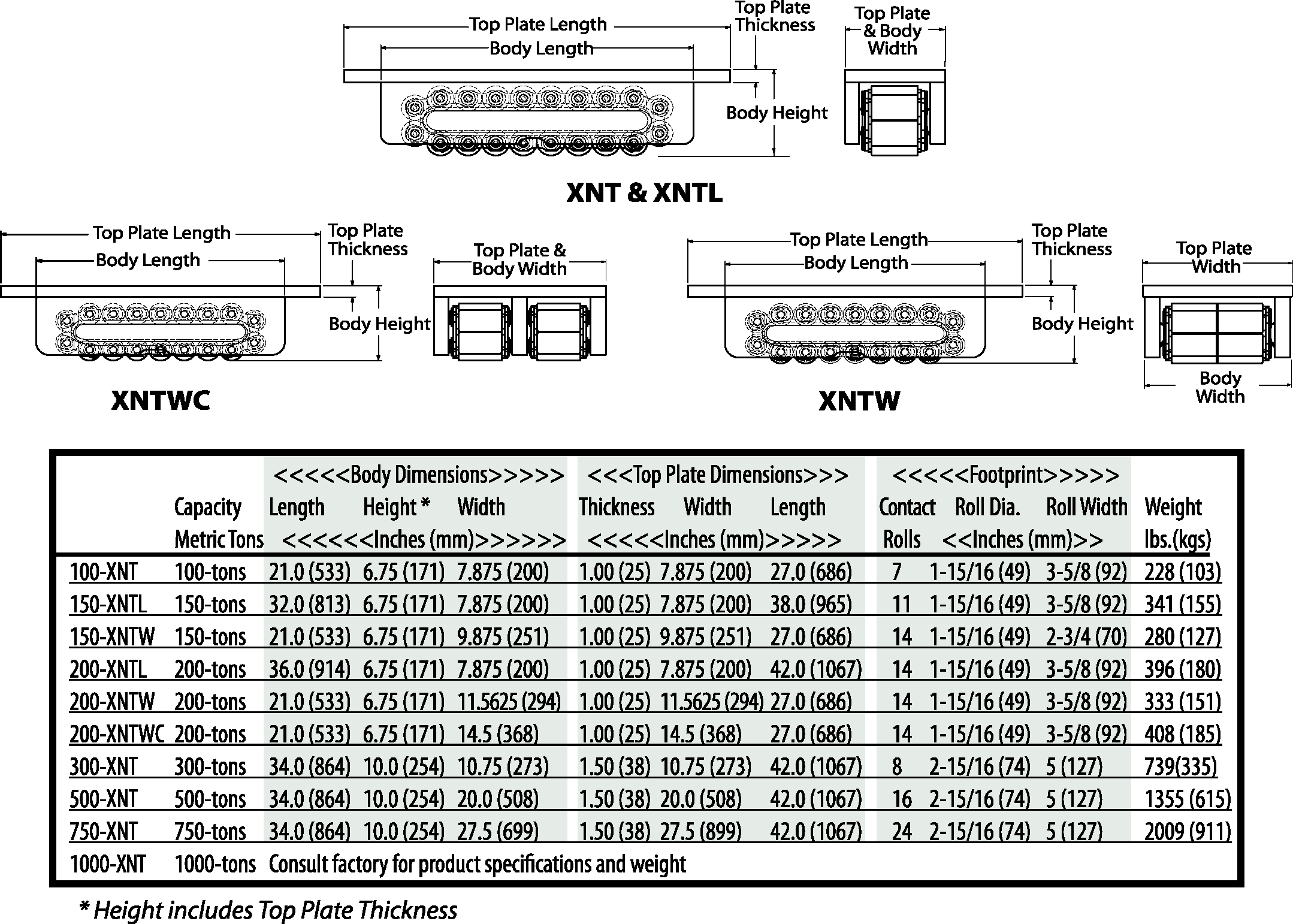 XOT Dimension Chart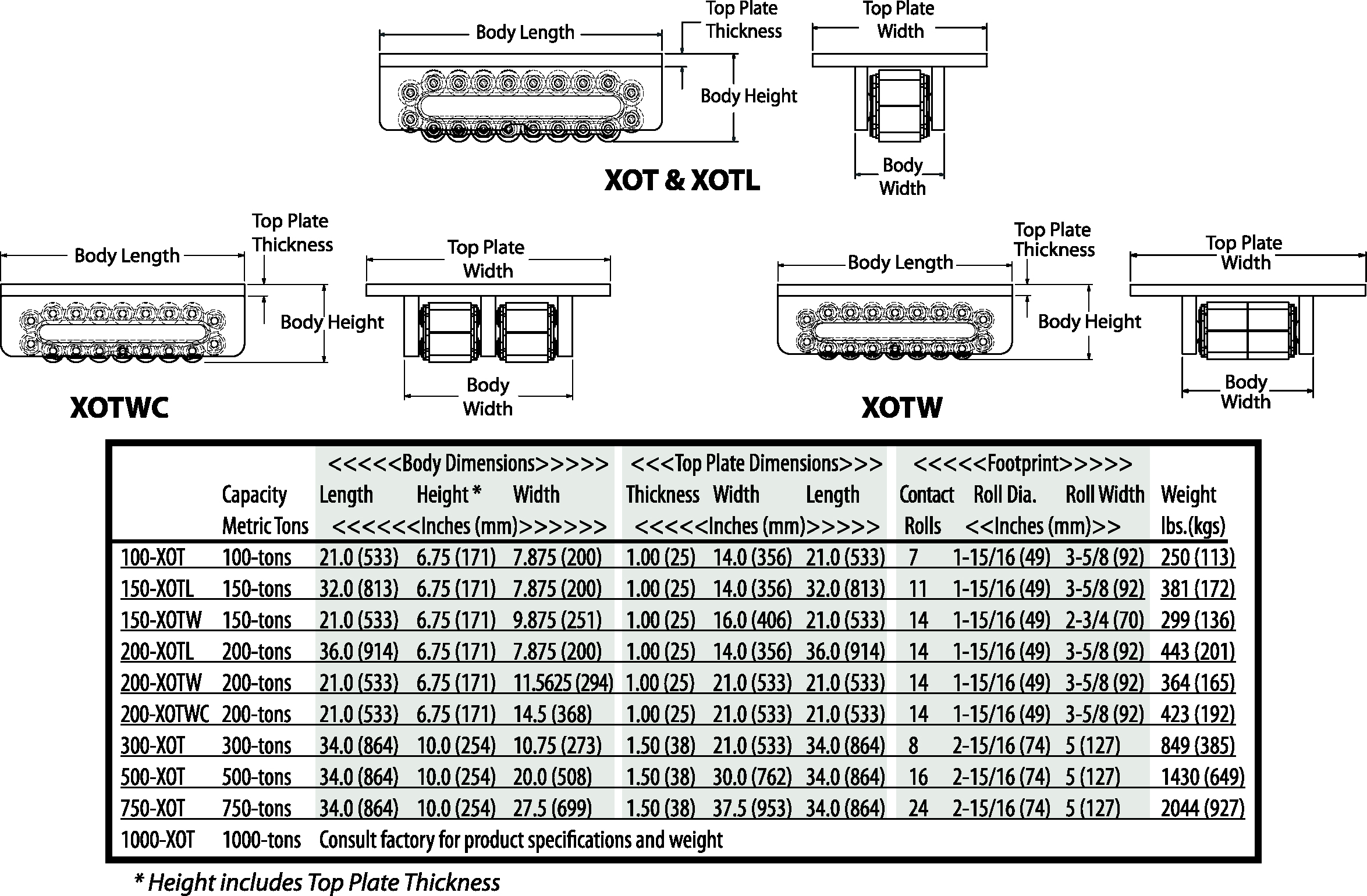 XT Dimension Chart