Balmoral WM-BW Series Overhead Conductor Warning Markers
Bird wire strikes are a worldwide phenomenon potentially causing major outages or asset damage as well as further endangering or killing some rare and protected species. 
This has been and continues to be a critical issue from an environmental stand point with many endangered species colliding with both distribution and transmission utility lines.
This also creates problems for the Utilities and their customers with resulting outages and damage to infrastructure.
Designed in collaboration with Professor of Avian Sensory Sciences - Graham Martin, BSc, PhD, DSc. "When it comes to the design of stimuli that can be readily detected at the greatest distance then high internal contrast using black and white will always give optimum performance"
Built with a unique checkerplate design which has been carefully selected to provide the highest visual impact on birds by providing a high level of internal contrast irrespective of background environemental conditions and light.
The three dimensional nature of the product is also unique, allowing birds to visualise the product in full from any approach angle.
The custom white colour reflects both sun and moon light and imitates the native signaling present in the plumage of some bird species.
The 3D Design with reflectors enables vision from all angles as the marker flag rotates with a breeze.
Black & white elements provide the highest contrast in low light enhancing detectability.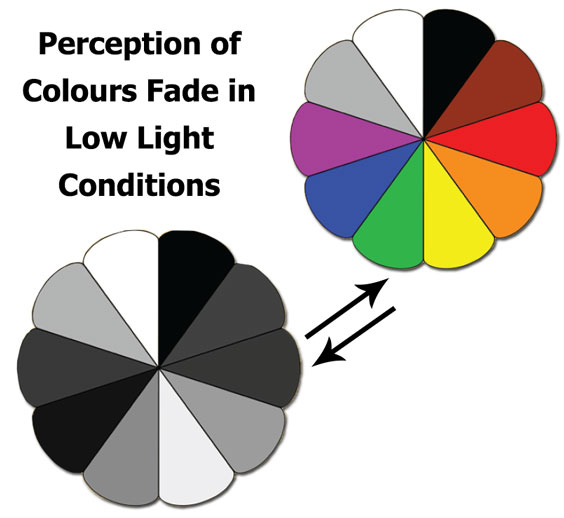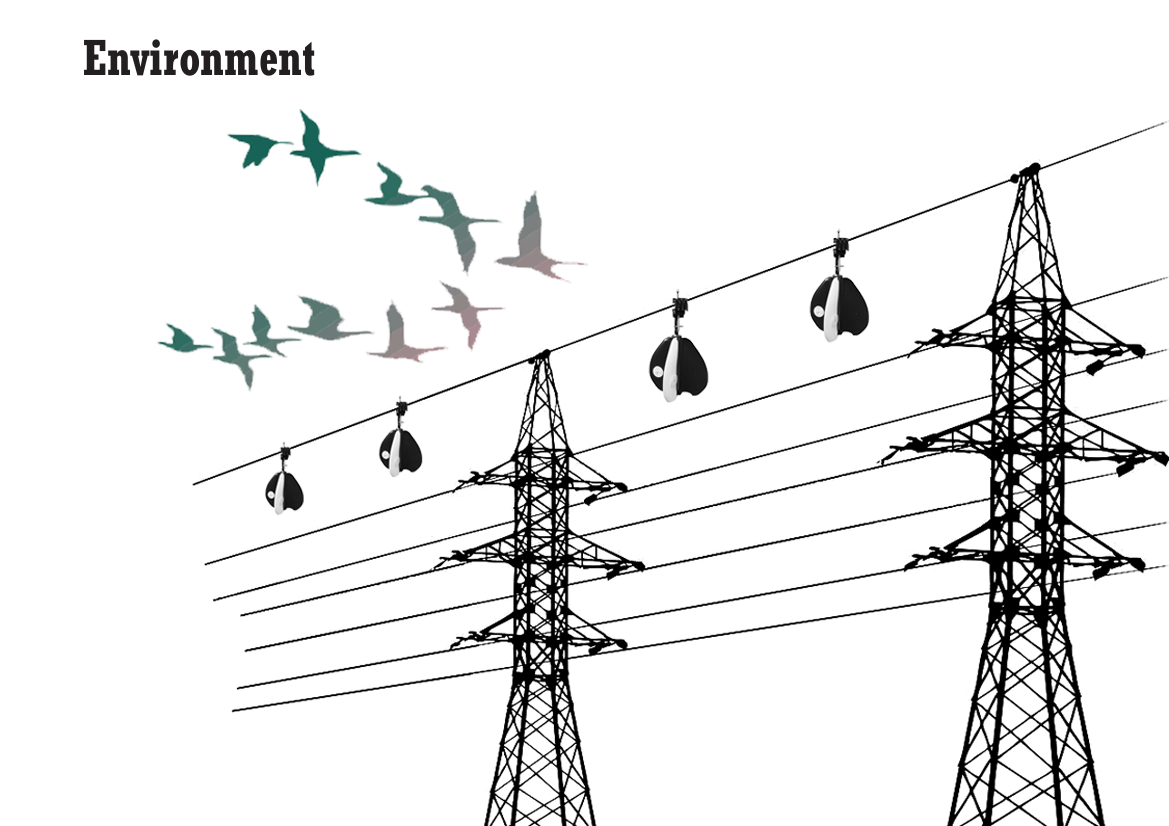 What is the strength of the clamp?
Nylon 6 is a high strength material that has been used in the Electrical Industry for various connectors and clamps for over 30 years.
It has also been used in many industries where High Strength is required, including the Motor Industry for various vehicle components such as Water Pumps etc.
Will the flag make a whistling sound when spinning? 
The Warning Marker has been tested in a wind tunnel at varying wind speeds of up to 30m/s and during testing did not produce any noise.
What is the UV resistance?
Nylon 6 has been used in the Electrical Industry for over 30 years in various outdoor components and clamps.
It includes UV stabilisers and has been proven to be very stable in outdoor conditions.
All the metal components are made of Stainless Steel or Brass and are known to be very durable in outdoor conditions.
Will the clamp damage the cable when tightened? 
No. All Clamping Components are manufactured in high strength Nylon 6 (not metal) and the Clamp Fingers are lined with rubber which will mould around the conductor and not crush or deform it.
Is their any vibration or harmonics imposed on the line from the Warning Marker? 
Based on the wind tunnel testing performed, no vibration was evident.
What cleaning is required? 
As per normal Power Line Components, no cleaning is required, however, if desired, the Warning Marker can be cleaned with mild detergent and water
These Warning Markers Feature:
Latest technology articulated 3D design
Premium High - Vis Reflectors
Eye Ring fitting
Customised flags or marker options available
Universal plastic clamp fits all lines/cables/conductors from 2-50mm OD
Aerodynamic design, rotates for high impact visibility
UV stabilised and tough non-conductive plastics
Anti-creep Clamp design
Installed with standard Live Line Tools
Specifications
| | | | | |
| --- | --- | --- | --- | --- |
| Model No. | Line Attachment | Hot Stick Attachment | Style | Colour |
| WM-CS-E-1D-CP | Clam Shell | Eye Ring | 3D | Black/White |
NOTE: All Rights Reserved Patent Pending
Click on the link to download more information on the Balmoral WM-BW Series Overhead Conductor Warning Markers.