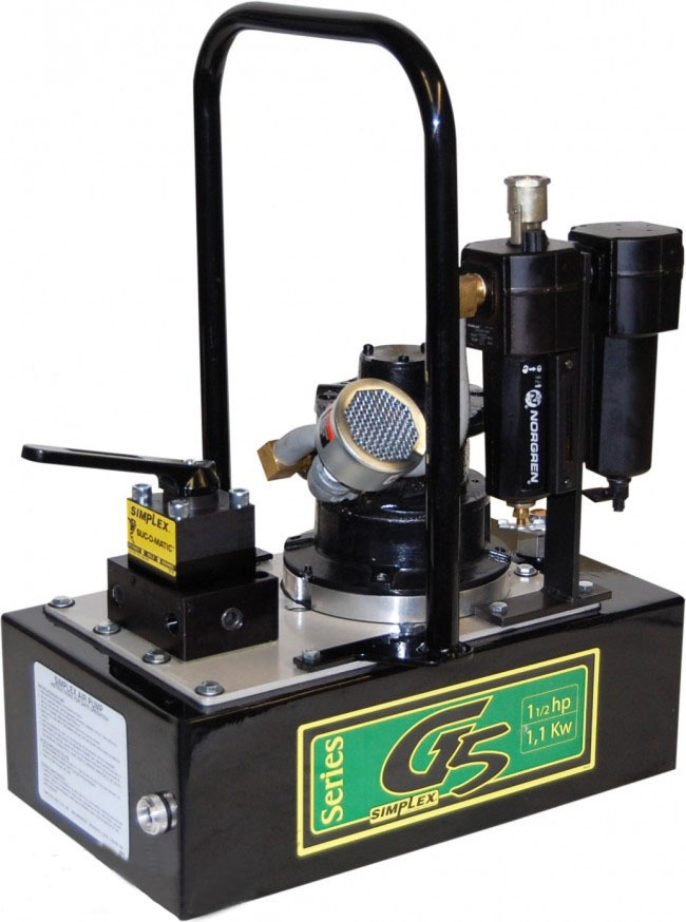 Reservoir Capacity - 1.5 Gallons (5.7 litres)
Flow @ Rated Pressure - 55 cu.in./min (0.9l/min)
Maximum Pressure - 10,000 PSI (700 Bar)
Powered by a rotary air vane, 3 hp motor (3,000 rpm), requires 50cfm air supply.
Equipped with a filter-lubricator assembly, air muffler and carry handlebar.
Precision designed valve offers reliability and secure load holding; external adjustable relief standard on all models.
Ideal for use with mid sized hydraulic cylinders or tools.
This pump fitted with VPA4 4 way/3 position air solenoid valve for double acting cylinders or tools (above pump shown with manual valve).
$4,535.00 (ex GST)
We have 2 left in stock.
Email us about this product
Or call Sydney (Head Office) on (02) 9547 1844