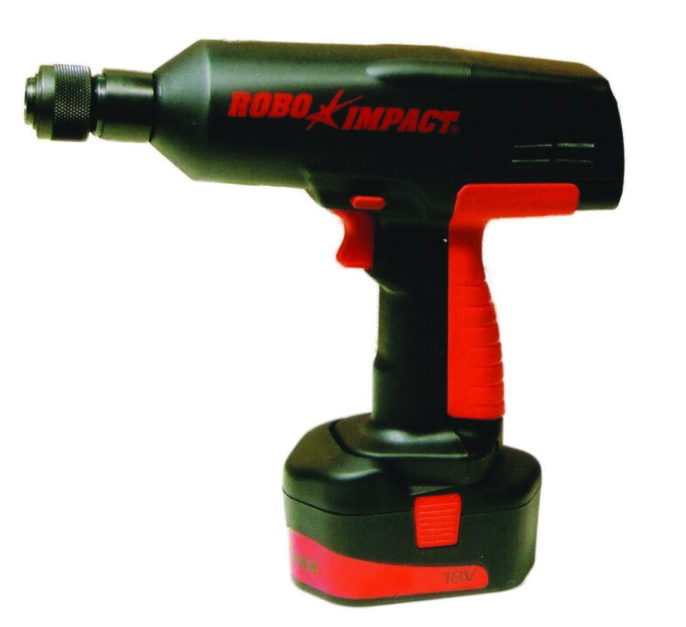 Made for Linemen and other heavy-duty users, the 18v Cordless RoboImpact® is small, lightweight, powerful, and durable. It is the lightest-weight-to-power-ratio cordless impact wrench in the world! The RoboImpact's lightweight combined with a proprietary cushioned handle and "gun-like" design will increase job efficiency, reduce operator fatigue, and allow uses in an environment where hoses or cords are unsafe or inconvenient. Ideal for drilling hardwood power poles, cross arms, wharf & bridge structures, and tightening of bolts & nuts.
Part Number: ROBOIMPACT Includes:
1 x Roboimpact 18V impact wrench.
2 x 18V batteries
1 x 240V charger
1 x Carry Case
1 x 2801 Blue Bully 7/16" hex x 1/2" square drive adaptor.
Specifications:
Voltage: 18V
Nm of Torque: 340+
Impacts per/min: 2400+
Free Speed: 1950 rpm
Standard Chuck 7/16" Hex Quick-Change
Cordless Battery: RoboPak 18v
Weight (w/battery) 2.96kg.
$685.00 (ex GST)
We have 5 left in stock.
Email us about this product
Or call Sydney (Head Office) on (02) 9547 1844