KKT SL50HS Hydraulic Cable Cutter Head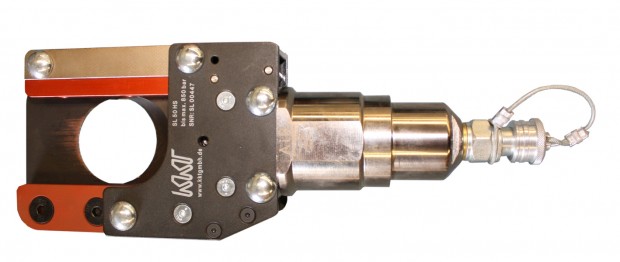 KKT SL50HS Hydraulic Cable Cutter Head
Cable Cutting Head suitable for Single Acting Pump: KKT Model 2050DA. Fitted with a Cjen 10-115-6212 Male Nipple, 19-950-0083 Seal and 10-115-4101 Aluminium Dust Cap. Weight 3.15kg. Maximum cable diameter 50mm (AL / CU). 82kN cutting force at 850 Bar. Made in Germany.
$1027.00 (ex GST)
Rating 1 - Goods are in excellent condition, as new. 90 Day Limited Warranty.
We have 2 left in stock.
Contact Us
Or Call:
Townsville: +61 (07) 4728 8756
Brisbane: +61 (07) 3256 6011