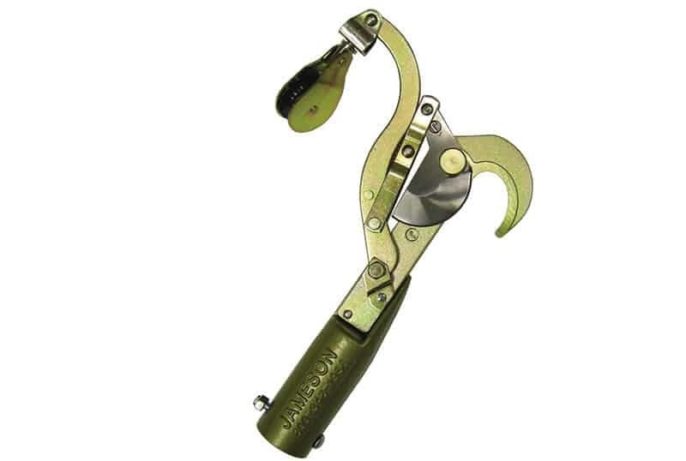 Jameson's Heavy Duty JA-14 Pruners were designed for the professional arborist with a 1.25"  (31.75mm) cutting capacity and removable upper spring pin and blade bolt for easy blade replacement and sharpening. The swivel pulley provides versatility in pull direction and more leverage with less pressure on pulley arm.
Forged steel components for added strength
Enhanced spring for smoother cutting action
Raised hook edge reduces blade drag
Adapter sold separately
$89.00 (ex GST)
We have 7 left in stock.
Email us about this product
Or call Sydney (Head Office) on (02) 9547 1844
Or call Perth on (08) 9354 8544