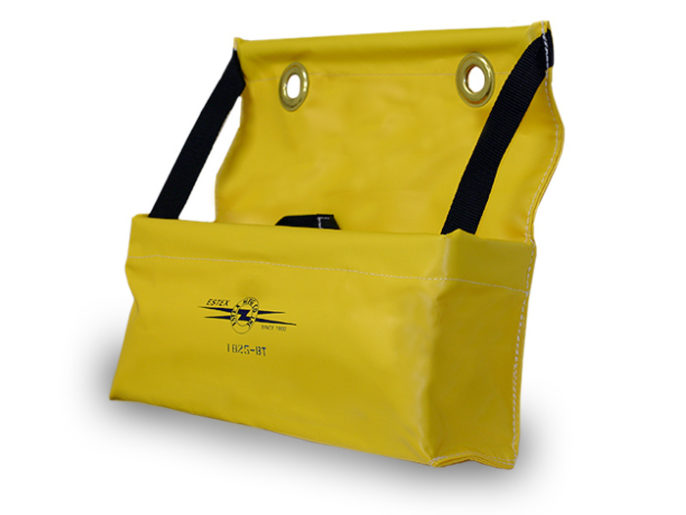 This bag is made with 2 layers of vinyl coated nylon with a heavy reinforcement fabric in the bottom. There is a PVC rod atthe top to keep the shape of the bag and reinforce the attachment grommets. There are 2 grommets in the bottom for drainage. This bag holds all Pistol grip battery tools and keeps them handy for repeated use. The web loop with Hook & Loop holds the tool in place while in transit so it does not exit the bag.
Dimensions: 394mm L X 102mm W X 330mm H
Weight: 1.53kg
$88.00 (ex GST)
We have 3 left in stock.
Email us about this product
Or call Adelaide on (08) 8352 8866
Or call Sydney (Head Office) on (02) 9547 1844